If a crepe had sex with a dinner roll, the child might be Yorshire pudding. We look forward to this love child every Christmas as part of our treasured tradition of sharing Christmas night with our neighbors and dear friends, the Froomers. Susan and Brett are two of best hosts, cooks, entertainers, and humans on the planet!
Maddie, Violet and Camelia danced together for many years growing up and if you have lived through dance competitions together you are clearly bonded for life. Duncan and Violet were in the same class at Harvard Westlake from 7th-9th grade, and Langdon and Camelia were two grades apart. Our families have shared many great years together and suddenly all the kids are out of high school! The Froomers are also new to empty nesting and I'm sure we will be spending more time together.
Susan's beautiful table! She makes entertaining look effortless. Besides being a fabulous cook, I also love how she has transitioned into being an empty nester by taking on a volunteer position with the FBI in Los Angeles. She was honored with the James Comey's Community Leadership Award for improving relationships between law enforcement and the homeless population for her work with Junior Special Agent Programs and Summer Camps to help kids learn about internet safety, drug and gang awareness, and how the FBI serves the community.
Brett's Yorkshire pudding - he never misses! Not to be confused with its cousin, the popover, the batter is basically the same, but Yorkshire pudding has the addition of pan drippings from the beef roast. A long argued subject on the difference between Yorkshire pudding vs. popovers, I would say the pan drippings commit Yorkshire pudding as a savory, whereas a popover can go savory or sweet depending upon how you serve it. Ladies who lunch at Neiman Marcus flock for the freshly baked popovers and they can be enjoyed with soup or salad, or covered with butter and jam for a sweet treat. For this Prime Rib feast, the Yorkshire pudding creates the perfect pairing.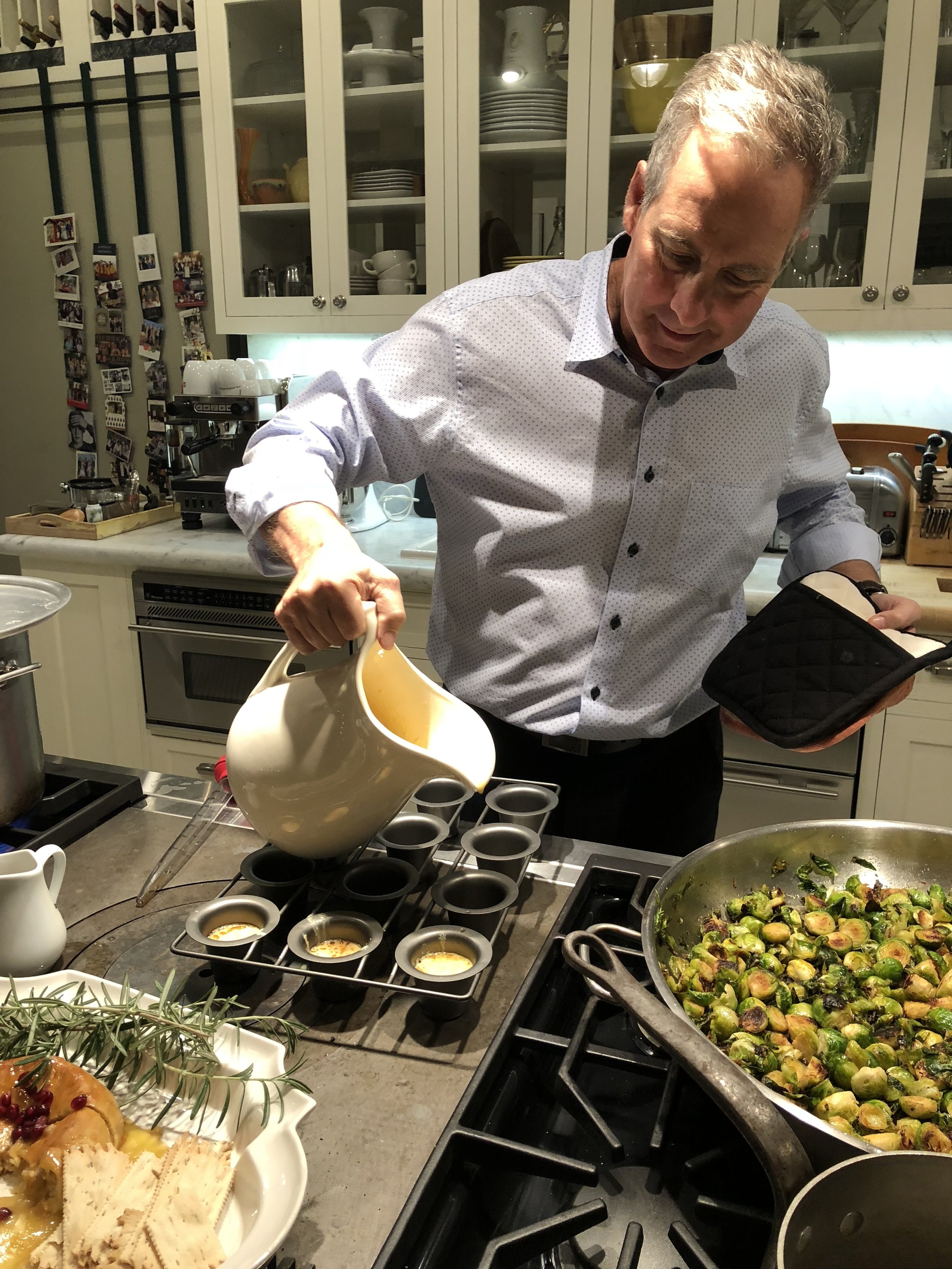 Yorkshire Pudding! It's the highlight of Christmas Dinner! Unbelievably beautiful, crisp and perfectly browned on the outside, and when you break them open to a tuft of steam they are are light, airy, soft and chewy on the inside. Doesn't hurt to serve with butter and a little sprinkle of sea salt (but I say that about most things).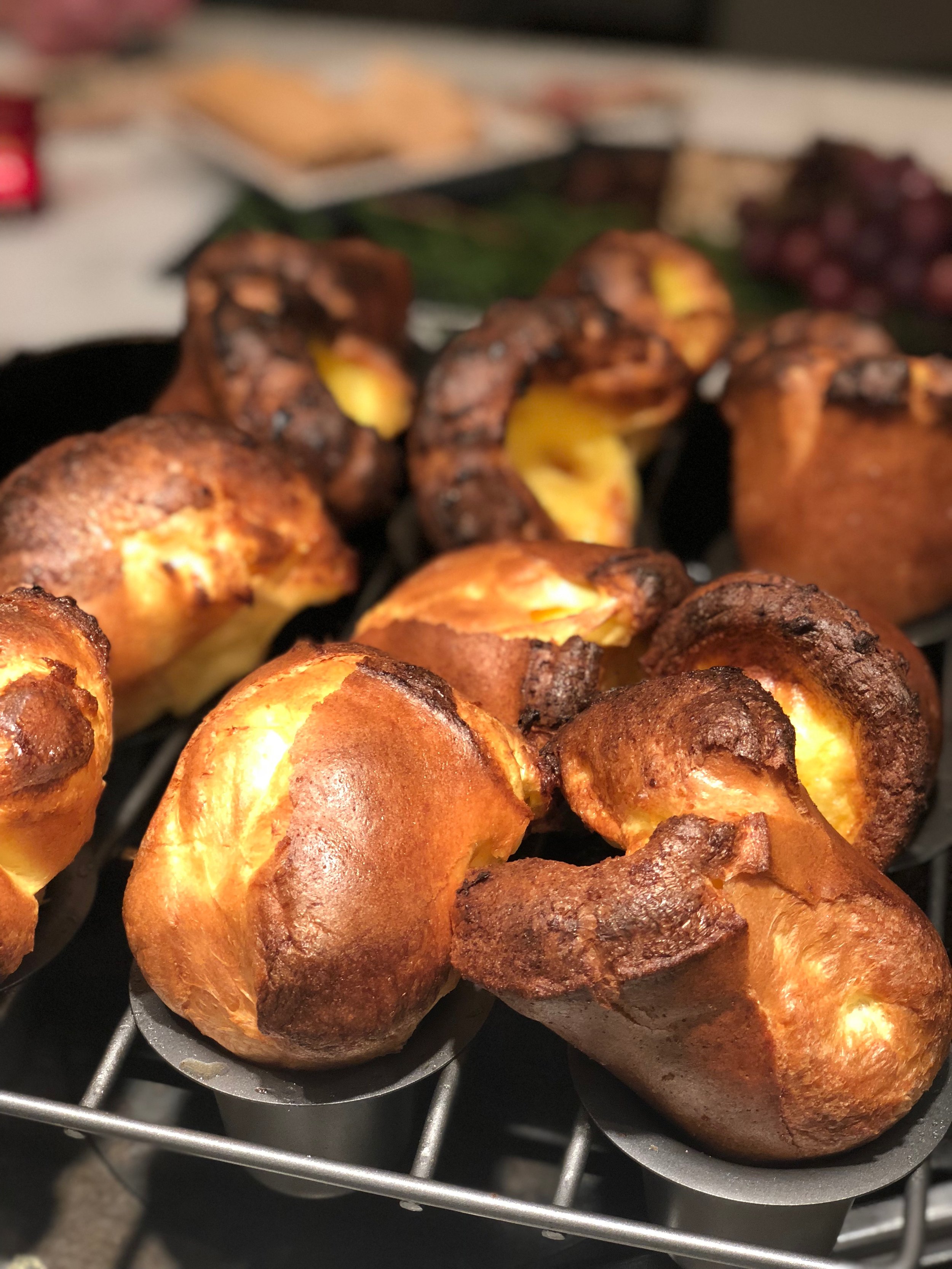 Check out the killer brussel sprouts with the last minute flavor injection of pancetta.
Master Class in prime rib. A perfect medium rare and enough variety on either side for those who like it more rare or more well. He saves the end cut for Bruce because they share that "director bond".