Since we've been frequenting Florence on our transition as empty nesters, there's been one stop that has made it into every visit… Venice.
From our apartment next to Piazza San Lorenzo, we're only a 5 minute walk to the main train station of Santa Maria Novella. What I really love is that you only have to arrive about 10 minutes before your departure. Having flown so much in the US with the need to arrive 2 hours before your flight departure, the train just makes so much sense and feels so easy. Upon boarding our high speed Frecciarossa train, it's only a two hour ride to Venice through Tuscany into the region of Veneto. Like every view out every window in Italy, watching the beautiful Italian countryside slip by at close to 200mph is mesmerizing. Round trip tickets are around $75 per person. Caroline and I usually pop for the extra $10-$15 to sit in business class. You get a large leather seat and an included snack… your choice, "Sweet or salty?" Basically, one consists of biscotti, the other is a bag of chips.
Upon arriving in the train station of Santa Lucia in Venice, we start our short hike to our hotel. Because of the small paths and multiple bridges over canals, Venice is one place where we tend to put one to two night's worth of clothes in a some sort of backpack. Venice is the Angel of Darkness to the usual rolling luggage. That said, when we've arrived for longer stays, we venture to the boat taxi stand and have the exciting, albeit pricey, journey through canals that cut through to the Grand Canal. We put on our sunglasses, stand up in the back of the boat, and emulate our best George and Amal smiles for the 15-minute ride.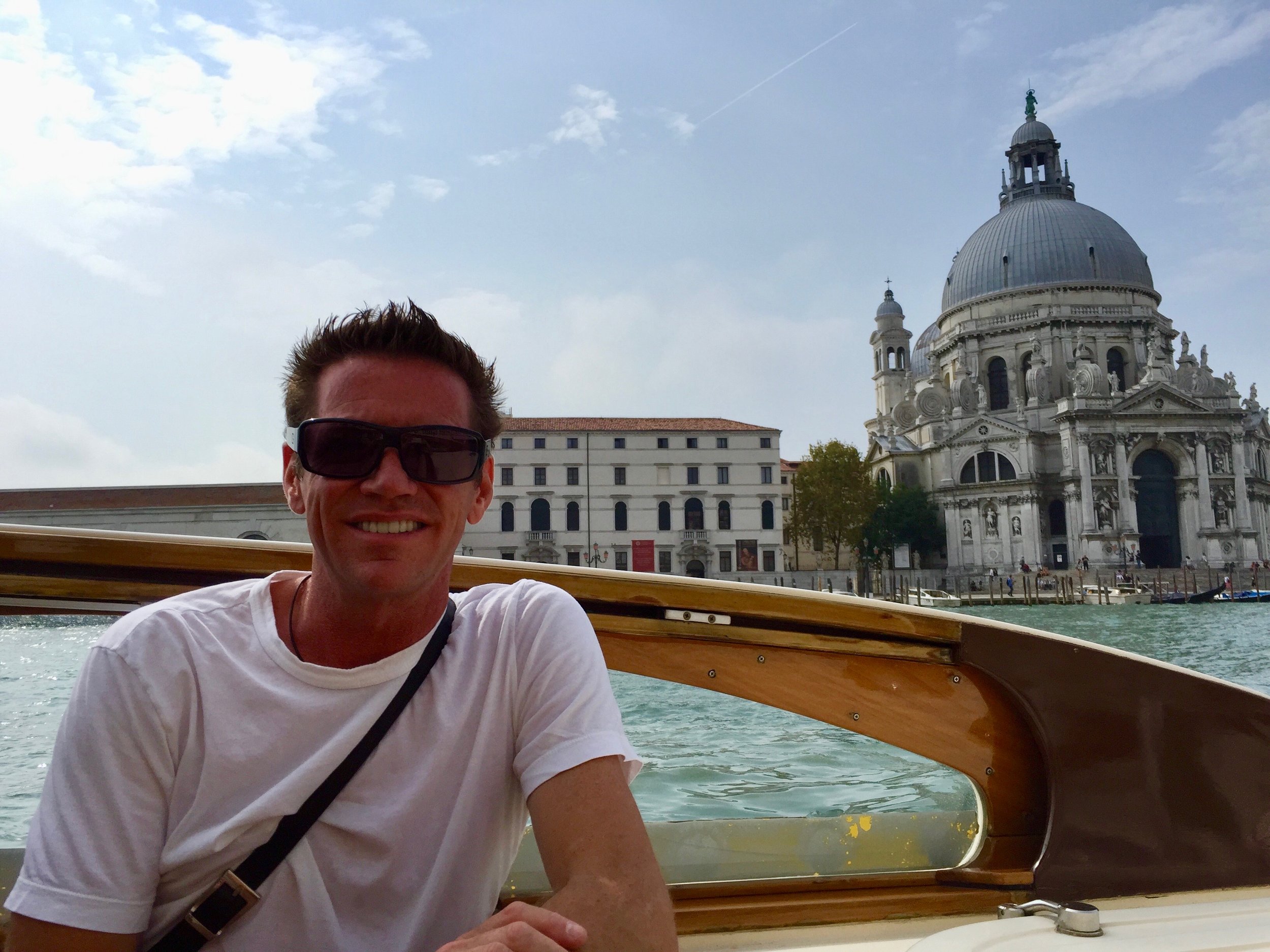 In a country filled with so much beauty, Venezia, in my opinion, is the most picturesque city of them all. I am constantly struck by every canal, bridge, and alley. This tiny city is so dense that each street and canal represents a long narrow view to something beautiful. As a photographer, I am awestruck by the beautiful converging lines that seem to join water and sky in harmony. Every wall has layers upon layers of historical plaster that emits a patina that is simultaneously unique and unexplainable. The only challenge is stopping just enough to compose my pictures, but not enough to get the evil eye from Caroline. If I didn't exercise some restraint, we would never get to our intended destination.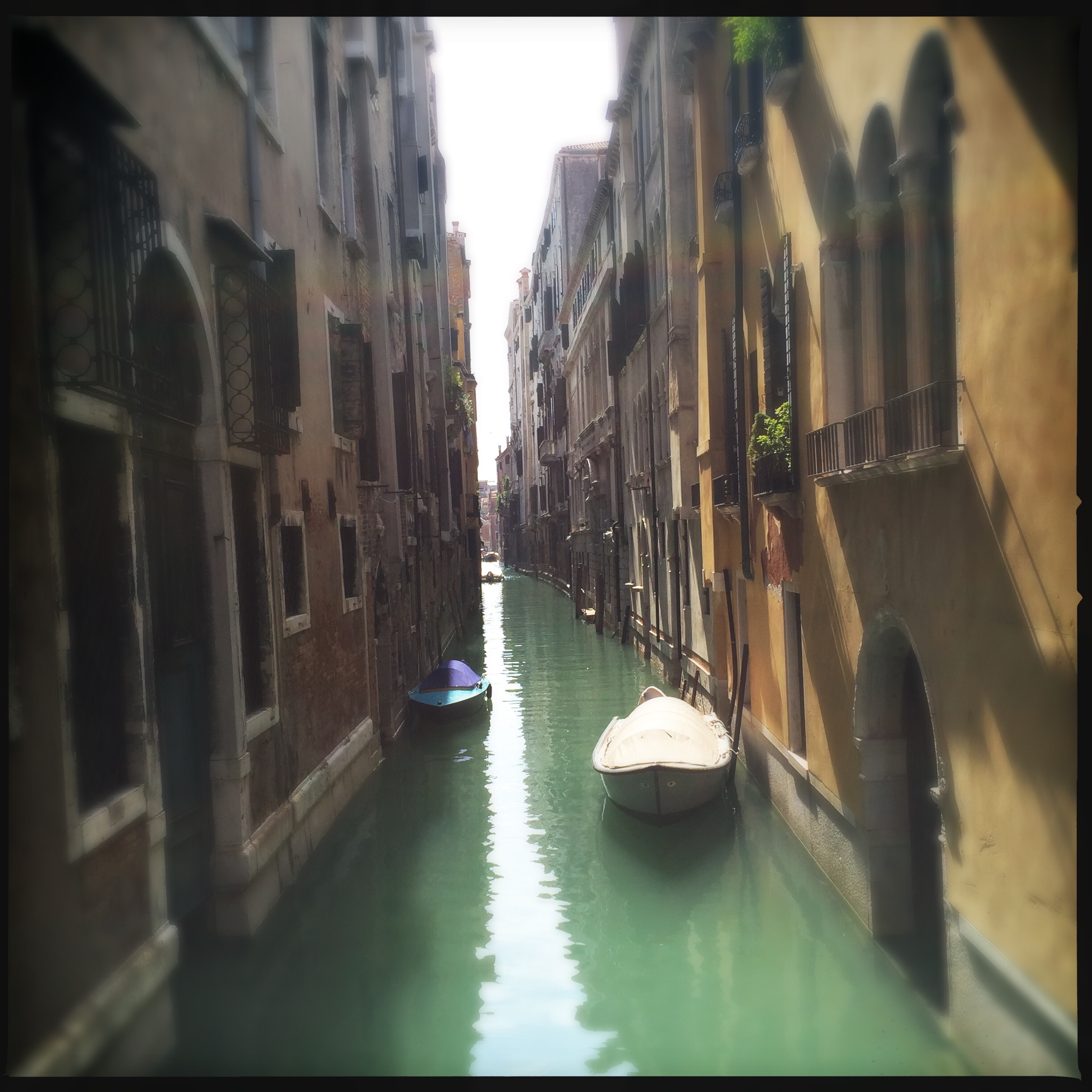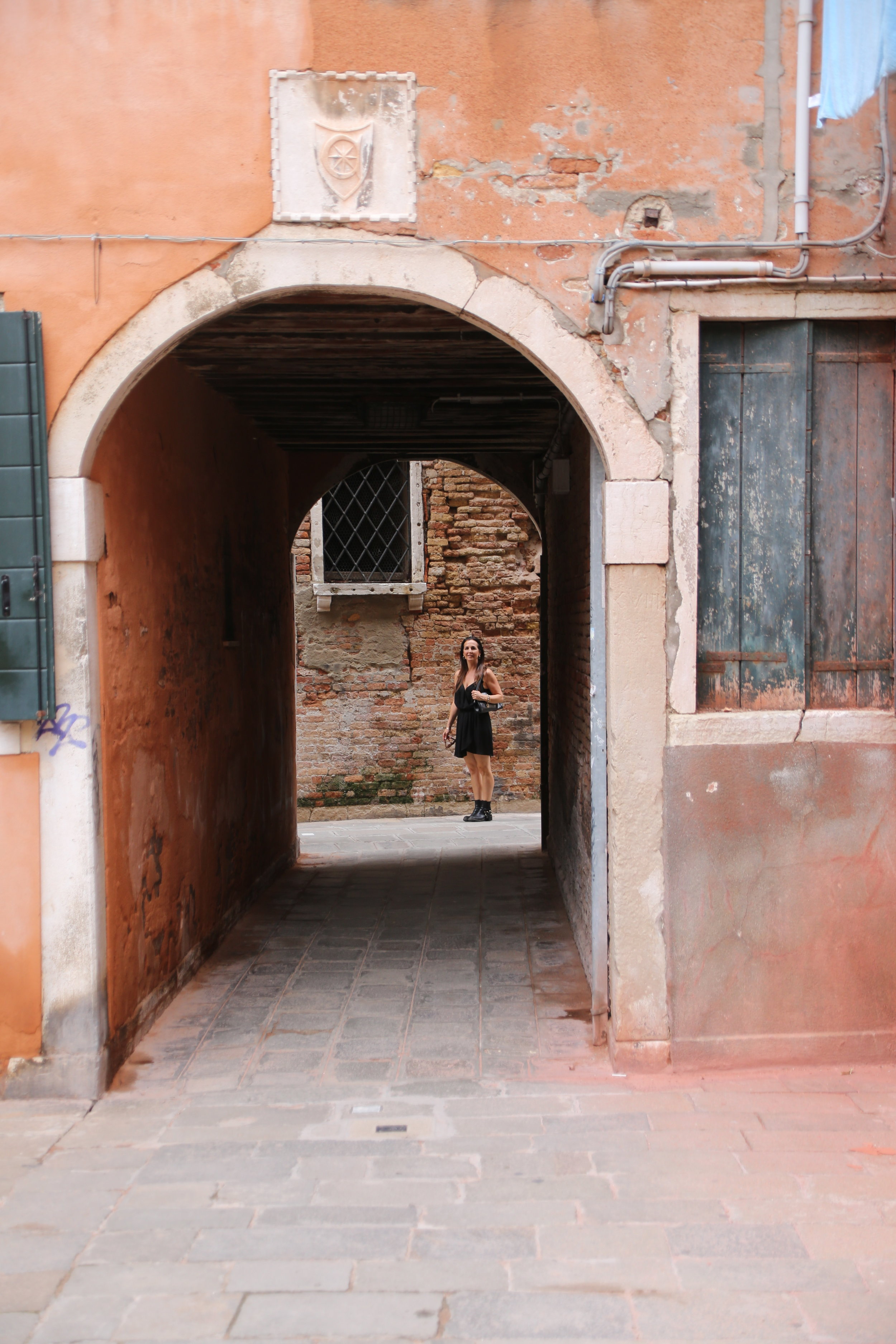 Of course, one way to get around is by the famous gondola. They are plentiful and gondoliers will do their best to cajole you into a ride. However, personally it's not our thing. I feel too 'on display' in the gondola and they are quite expensive. I would suggest doing it once to say you've done it. However, when we arrive in Venice, if all we do is just walk and get lost, it stills goes down as supremely memorable.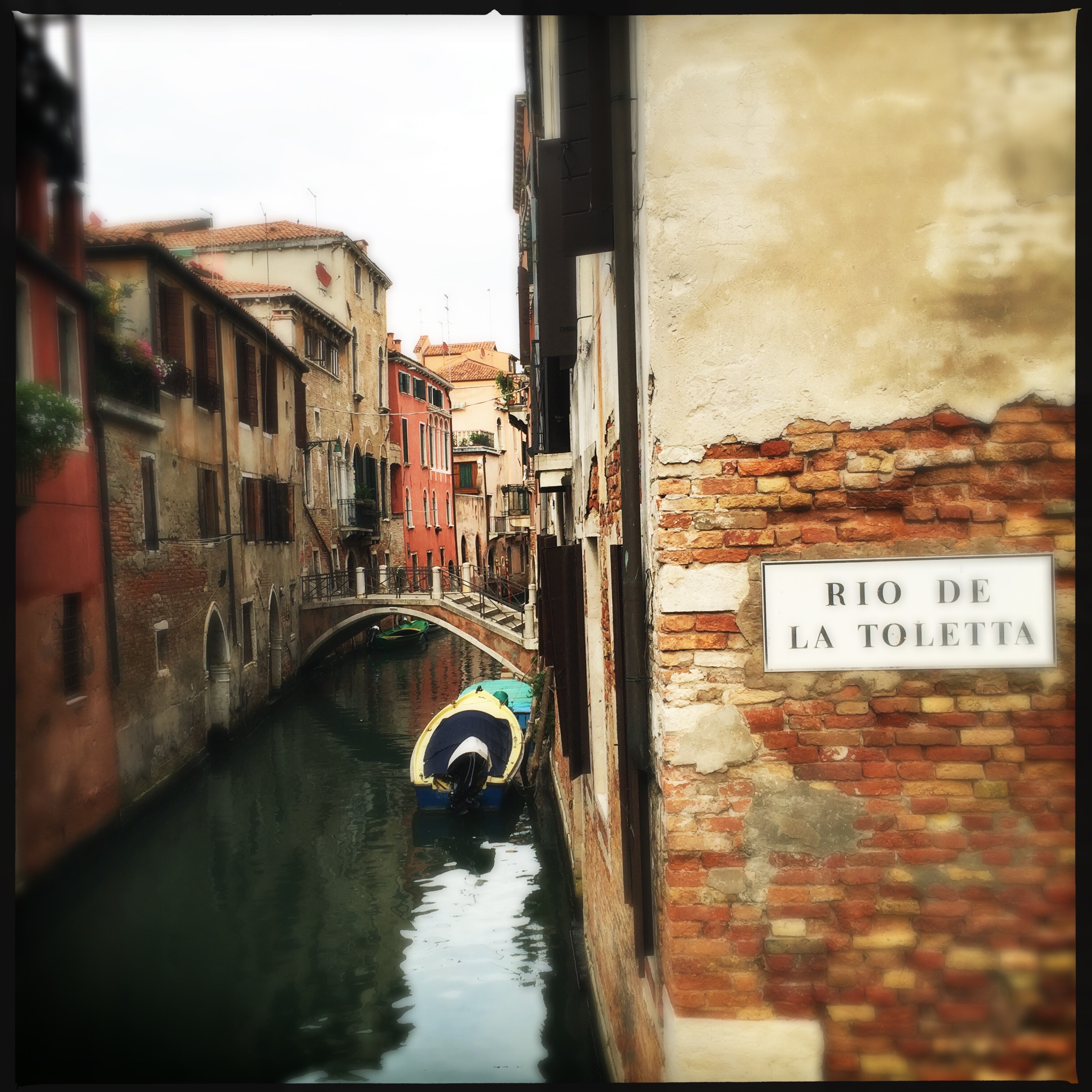 Our favorite activity consists of lunch at the table with the best view in Venice. It's not that the lunch is so spectacular (however the Pizza Diavola is pretty amazing), but the table itself sits in a corner of the restaurant in the outdoor area of Bar Foscarini in the shadow of the bridge, Ponte dell'Accademia. We request and wait for this corner table next to the small gondola parking. Once seated, we are mesmerized by the bustling Grand Canal with water taxis, gondolas, speed boats, and small commercial boats all servicing this unique city. Additionally, the stunning Basilica di Santa Maria della Salute serves as an awesome backdrop welcoming visitors at the mouth of the Grand Canal. Every time we visit Venice, we sit there for a couple of hours drinking a Rosé or glass of champagne, eating a simple Insalata Mista to go with our Pizza Diavola with the spicy pepperoni. I can't emphasize enough how special these hours have been for myself and Caroline to take in the constantly evolving and constantly engaging view. Sometimes we sink deep into conversations, sometimes deep into thought, and all times deep into gratitude for the present moment.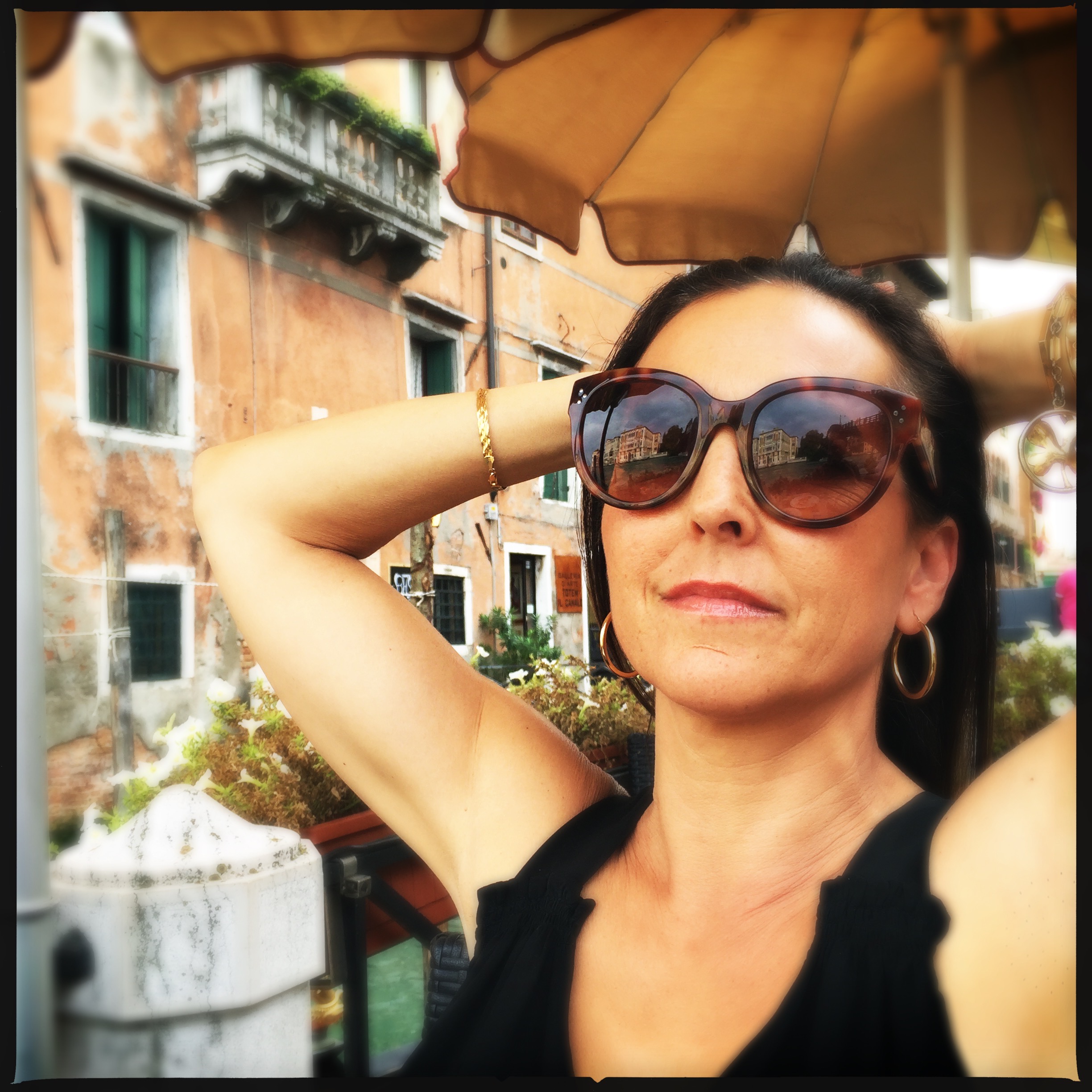 After lunch we venture to Piazza San Marcos and feel like we've been cast in some evolving Italian play with street merchants, couples kissing and taking pictures, waiters in bow ties serving bottles of champagne, and orchestras playing everything from Vivaldi to The Godfather theme. It's all staged. It's all touristy. And it's all fun eye candy. From here, we'll often head north with no agenda. Most roads will point you to the famous Ponti di Rialto, a bridge packed with merchants selling bags, scarves, and leather goods. It's a beautiful vista to grab a sunset shot. On either side of this part of the winding Grand Canal, restaurants cater to more tourists. However, we exercise patience because we are heading to our favorite restaurant for dinner…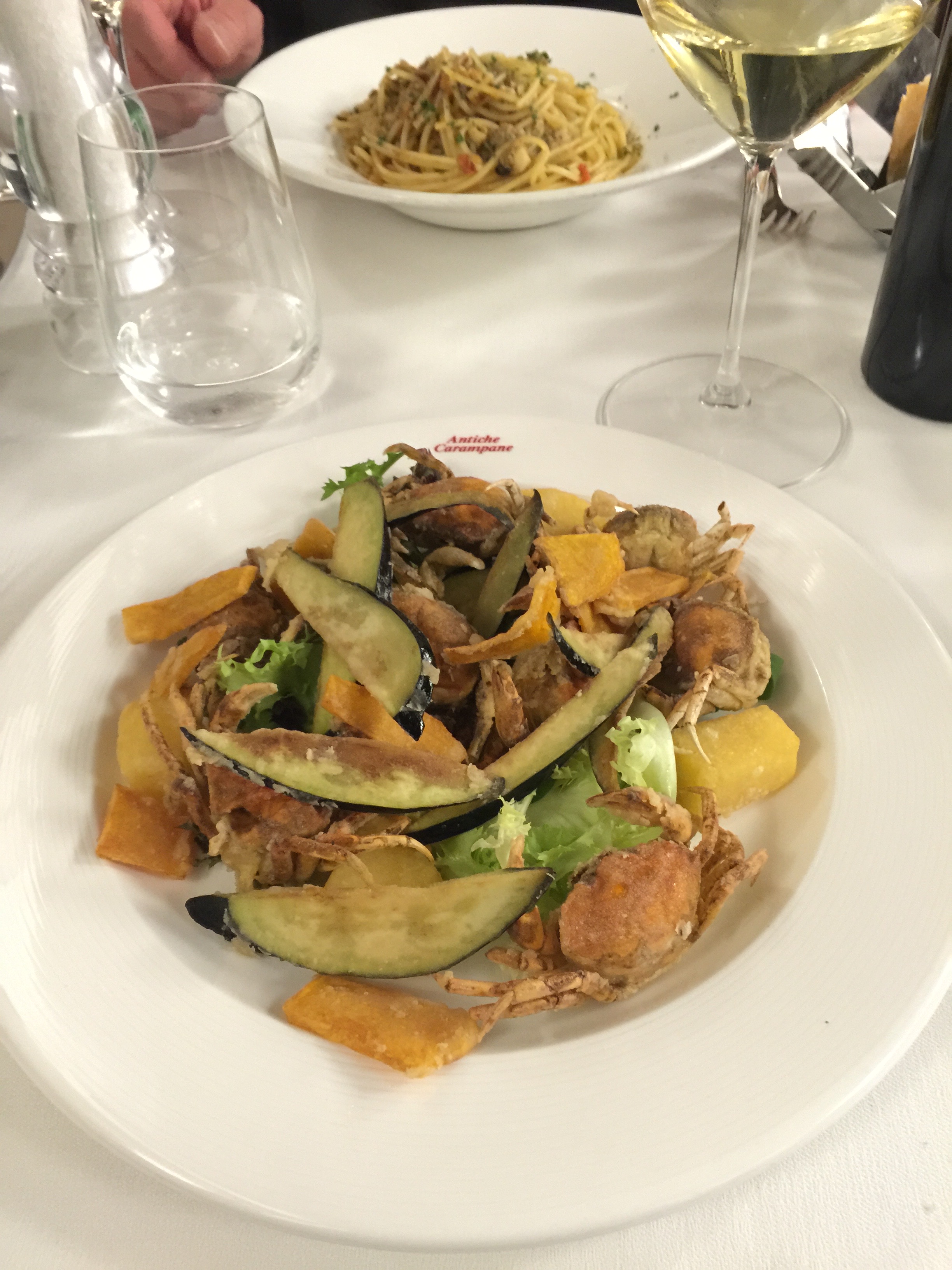 Trattoria Antiche Carampane. We discovered it on a website that indicated, "Where Venetians go to Dine." It's hard to find, and the proprietor likes it that way. In fact, the first time we went, we used Google to navigate the walking streets. At one point, the street was so narrow that Caroline and I had to turn sideways to squeeze through. She was convinced that we were lost. I love getting lost so it was pure fun for me. And then, all of a sudden, we found ourselves at the door. This restaurant is, hands down, our favorite dinner in Venice. After finishing a wonderful meal of soft shell crab, we told the owner that it was the best dinner we've had in Venice. Because it was so hard to find, I asked him, "Would you like us to tell people about your restaurant?" He replied, "Only nice people." We both smiled broadly.
Venice. A sublime sinking city. Home to the bi-annual Biennale art festival. Historically one of the great Italian city-states. In present, a jewel not to be missed (except maybe in the height of Summer when the crowds are actually too thick). As I sit here looking out the window of our apartment in Florence with the sun rising, I am already looking forward to yet another visit within the next few weeks.
Bruce Somers