When your kids are healthy and happy and doing what they are supposed to be doing to progress in life, there is really nothing more we can wish for... but wow, do our hearts ache when it's time to say goodbye after an amazing holiday visit!
Our youngest, Violet, is now 19 years old and living in Florence, Italy while she attends a 4-year program in Fashion Design at Polimoda. Of all the schools in the world, how did she end up here? We looked at art programs all over the United States. She loved Parsons in New York, and I'm sure it would have been amazing – but Violet really needs space and time to do her art. Hmmmm, where do they respect rest and the true creative process? Italy! I started investigating fashion design programs in Italy and stumbled upon the most amazing video for Polimoda. Globally, it's rated one of the top fashion design schools in the world. They offered a summer program and Violet was thrilled to test out the opportunity for 5 weeks in the summer before her senior year of high school.
It was a fit. The school. The city. The vibe. The pace. The art. The architecture. There is so much inspiration in Florence and at this school. Violet was overwhelmed with creative input. At the end of the summer program, they offered her a position as a full time student and suddenly, we created a home abroad where Violet could live and we could have a second home. She looked at us and said, "Wait, are you guys coming to college with me?" Haha, no. We are only there for a few months, in maybe three trips a year, and for the rest of the time she lives on her own.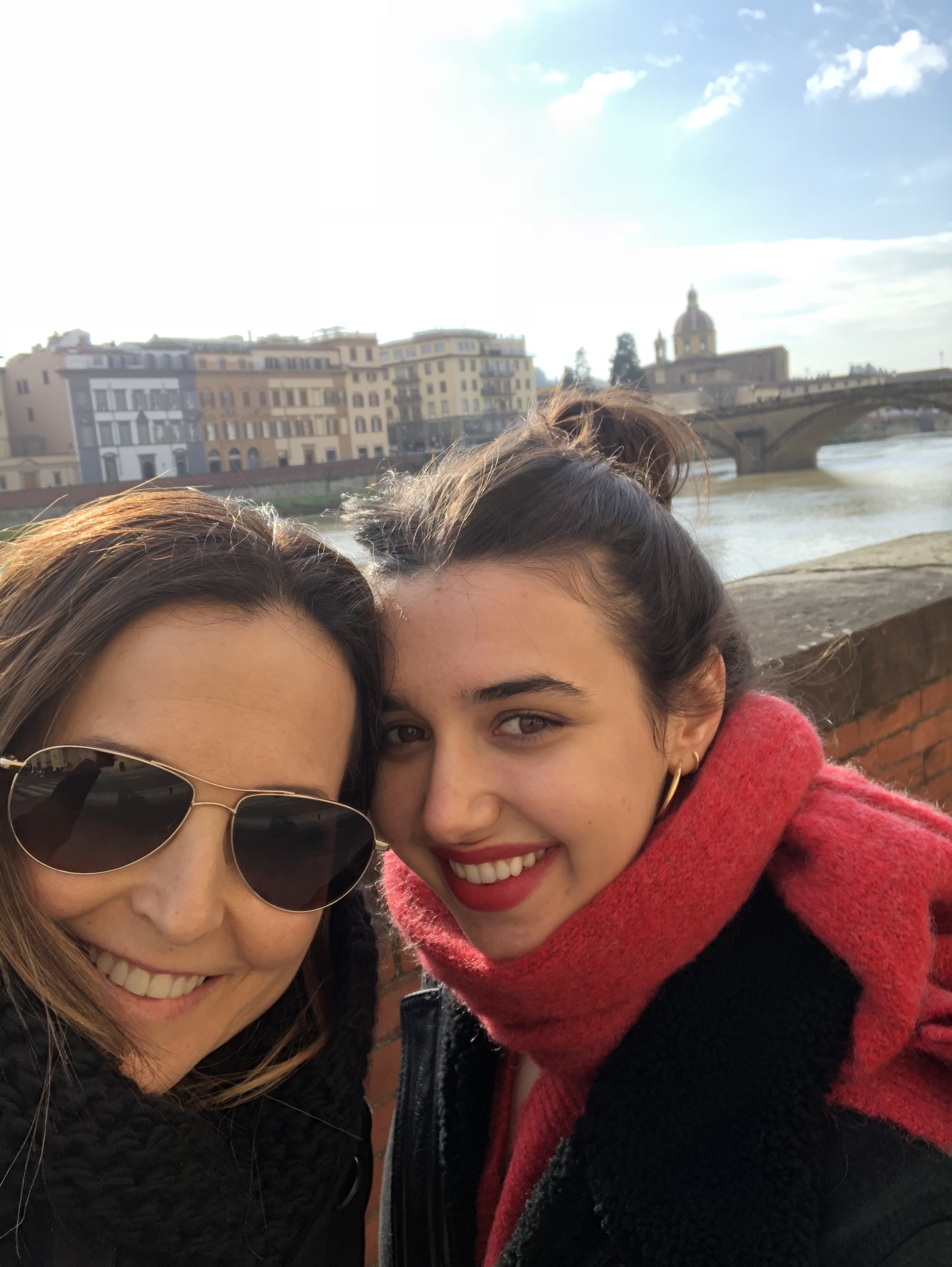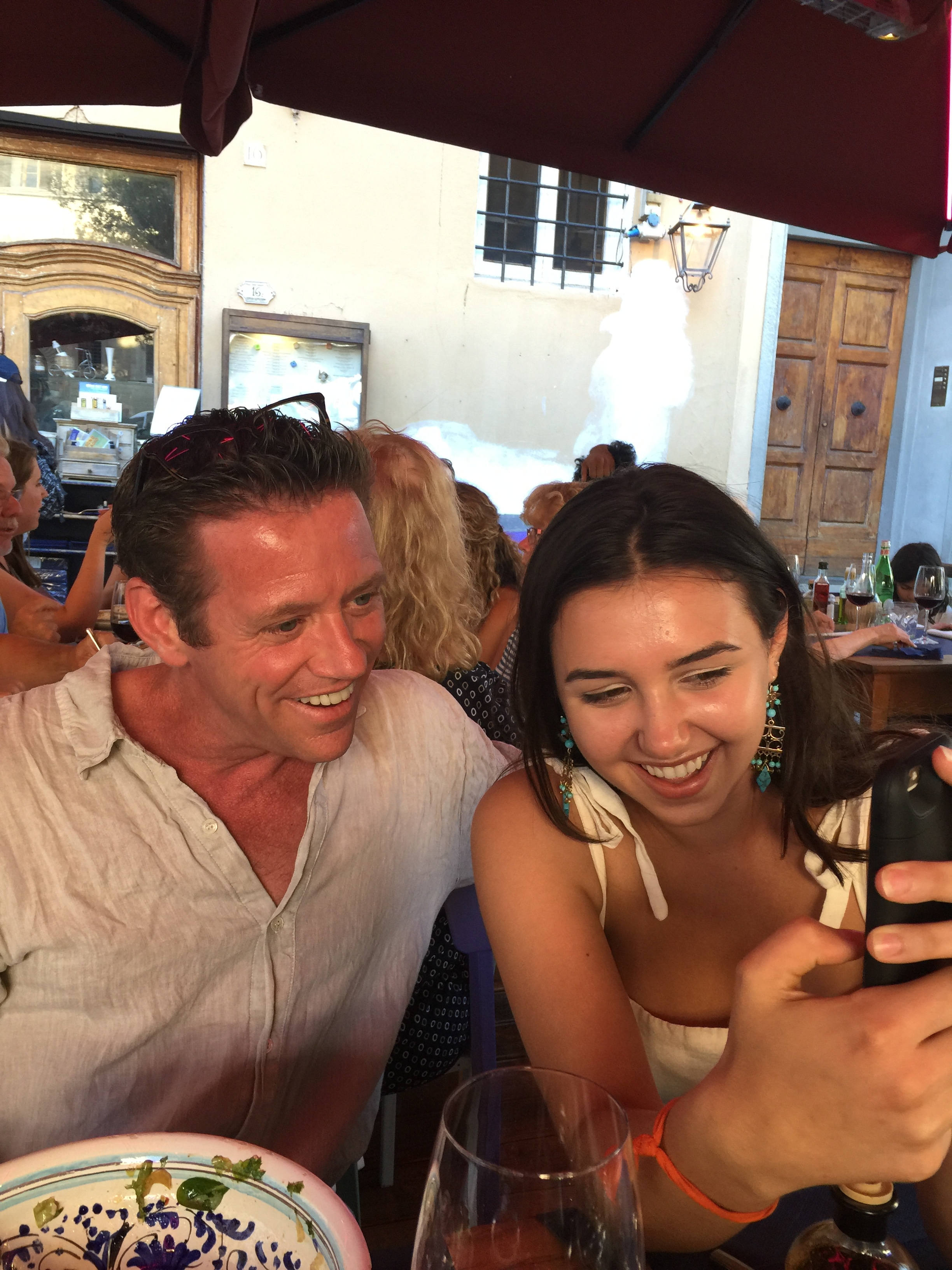 Empty nesting for me and Bruce took full hold in Fall of 2017. It's an odd feeling when the evening rolls around and Bruce says, "Hey, you wanna go to yoga?" I mean, why not? Work is done. I'm not waiting for one of the kids to roll in so I can grab 20 minutes whenever they have a moment to connect. We eat dinner whenever and wherever we like. No coordinating with afterschool activities, social calendars, homework cram sessions, art shows, etc. Is it quiet? Well, yes, but we are still really busy. It simply allows for all the work we normally do, plus a little personal time instead of that space we saved for precious family time.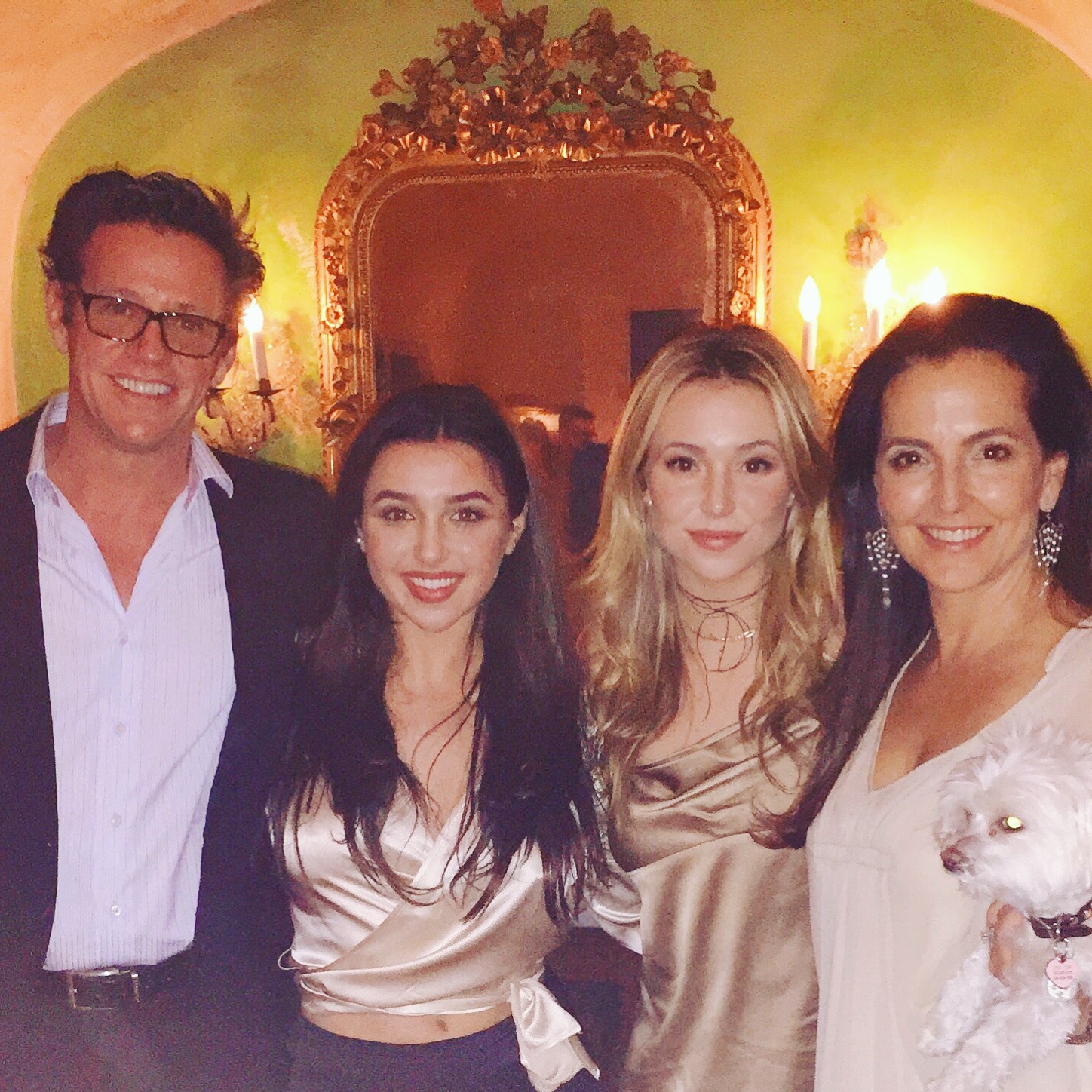 After our beautiful Christmas, the night before Violet left to go back to Florence, we were having dinner and she was reflecting on heading back to Italy. She loves it there. We love it there. She has bravely forged her new life there in a new school in a new country! She has managed living by herself and running her household while managing the intense workload of school (it's relentless, but she loves it!). She sat at dinner with a stoic face and then she couldn't hide her big lips when they started to quiver and pout. One little tear fell from her eye and she said she was going to miss us, and miss being so supported because, "ya know, it's heavy to carry the water up those 84 stairs… and I drink a lot of water."
Oh I wanted to grab her and hold onto her forever and never send her back. Instead I just acknowledged what an incredible job she's done acclimating to her new environment and living independently. We got all the tears out that night. The next day when she left we all smiled and hugged and there was not a moment of sadness. I have joy in my heart watching her grow and expand without our daily assistance. I knew it would only be a few weeks before we'd be back in Italy. I thought about the chicken soup I would cook for her to have in the freezer in case she gets sick while we are not there.
How we love and cherish those holiday visits, when we have all our birds back in the nest for a few days, maybe even a few weeks. How bittersweet when we send them off again to spread their wings. I couldn't be more proud of her. I miss her so much every day, but I'm not spending those days looking at home movies. I'm out creating my own next chapter. When she left she said, "Promise me you won't be boring when I'm gone. You have so many talents." She's proud of me, too! Children are such a blessing and our new relationship as adults is evolving beautifully.