Whenever we travel, power cables and adaptors become my responsibility. Fortunately, I love this stuff. When we travel internationally, it can take additional planning, but I have found a few gadgets that should be on everyone's list. I'll focus on one of my favorite go to power adapter here, the Zendure Global Travel Adapter. Amazingly simple yet packed with sophisticated circuitry such as worldwide compatibility plugs and 4 USB ports for all of your technology tools.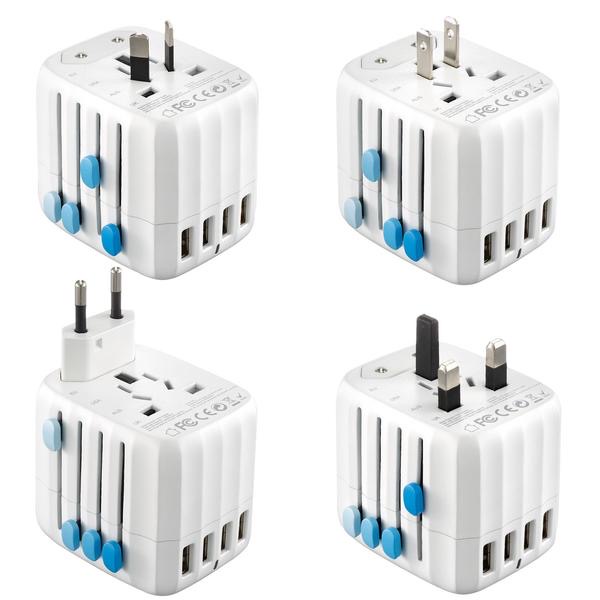 The Global Adapter has 4 "Press and Slide" buttons that allow you to choose the plug that's right for the country you're visiting. You just choose the right button for the right country you're in and "slide" that plug forward. Then plug in your appliance of choice into the All-in-One plug on the back. Because we spend most of our international time in Italy these days, we primarily use the EU button. However, when Violet was entered into the Young Fashion Designer's competition in London, it was great to know that I had the UK power option with the slide of a button upon arriving at our hotel in London.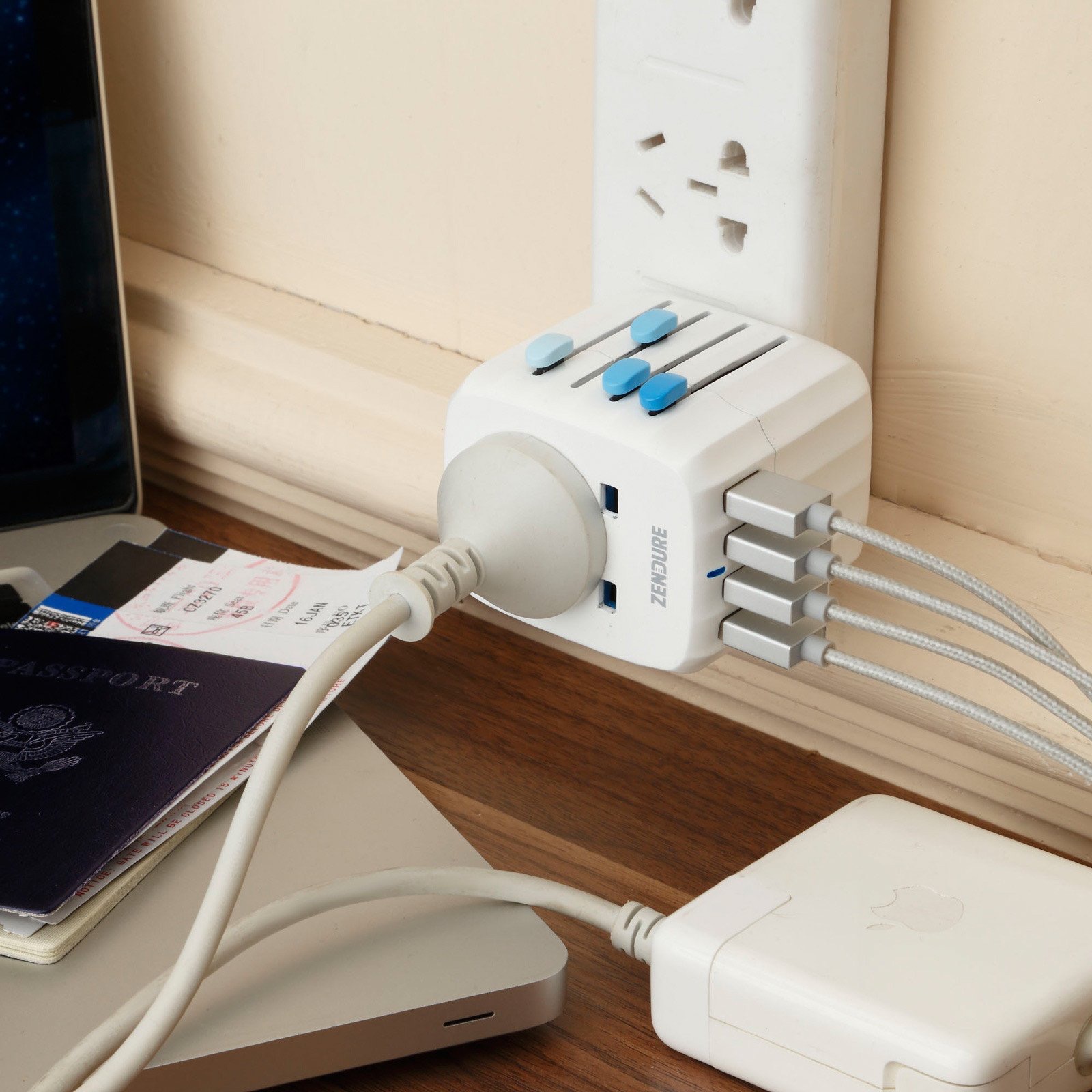 Often abroad, I find that outlets are in limited supply. Knowing that I can plug in my laptop to the power adapter, plus 4 USB ports to cover all of my family's smartphones, tablets, and power banks, all of which only takes up one wall outlet, is both efficient and reassuring. And, because it has a self-resetting fuse, you never have to worry about overloading it.
It comes in black or white. It's stupid simple. And it helps you avoid the jockeying for outlets that can happen when traveling with your family or other companions. Walking out of your hotel or vacation rental with a full battery is one the mandatories to having a successful day in a foreign city. The Zendure Global Travel Adapter makes sure that it happens with ease.
Bruce Somers